If you've successfully completed the first 5 days of the GM diet, then the GM diet day 6 is surely the best day and is also more rewarding.
By now, you should see that your body is much lighter & fresh than before, all thanks to the first 3 days of detoxification and cleansing.
Not only that, because of the fruit+vegetable consumption, you'll see a different glow in your skin today.
You'll already see a lot of changes in your body and many followers of the
7 day GM diet
are expected to lose as much as 10 lbs or 4 kgs in these five days.
The Day 6 of GM diet is considered as a feast day as you can eat beef (or alternatives said in Day 5) along with a wide variety of vegetables of your choice.
How to Prepare Yourself for Day 6 GM Diet?
As your body is already in an auto-mode of losing the extra fat through increased metabolic processes, all you need to give your body some protein and fiber.
You can get the protein from beef or meat alternatives while fiber can be achieved by eating vegetables.
Apart from this you should also push your body to pursue lively activities or exercises, as this is the exact point where you need to test whether the diet has made any improvements to your immune system or not.
GM Diet Day 6 Non-Vegetarian Meal Plan
| | |
| --- | --- |
| Time | Meal |
| 8.30 am (Breakfast) | Braised beef with wonder soup or grilled beef/chicken with wonder soup |
| 1 pm (Lunch) | Beef/chicken patty without bread and vegetable salad |
| 6.30 pm (Dinner) | beef/chicken soup with vegetables |
| Anytime (Snacks) | Just water |
Breakfast: Start with a bowl of mixed vegetables or vegetable soup with beef cutlets. Vegetables will give you a lot of fiber while beef will give you proteins.
Lunch: You can choose any Asian food at this period which is because most of the Asian food is made with vegetable and beef. But remember not to include potatoes or bread.
Dinner: If you feel tired, you can have a vegetable soup and a tasty hamburger made with beef or chicken.
Snacks & Beverages: You can continue to eat meat and vegetables even during the snack period. However, it is advised to eat greens for mid morning snacks and beef during afternoon snack time. The reason here is simple – your appetite should be at normal levels so that it wouldn't crave for other foods.
Apart from these, Water is your best friend. Coconut water may also be taken during midday but it may spoil your appetite by dinner.
GM Diet Day 6 Non-Veg Foods List
Let us see what you can eat for day 6 of the GM diet as a non-vegetarian.
Foods Allowed -Any meat of your choice (Beef, Chicken, Fish, Pork or Eggs) and all vegetables except potatoes, sweet potatoes, peas and corn.
Foods Not Allowed – Everything else.
Beverages Allowed – Just water and wonder soup or power soup.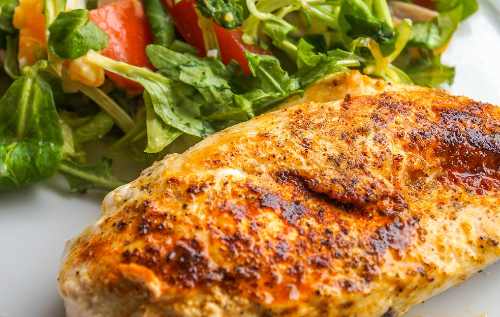 GM Diet Day 6 Non-Veg Recipes
You can try the below non-vegetarian recipes on the day 6. These are very easy to cook and don't take too long.
You can replace beef with other meat choices like chicken, pork, fish, eggs.
1. Beef and Vegetable Kebab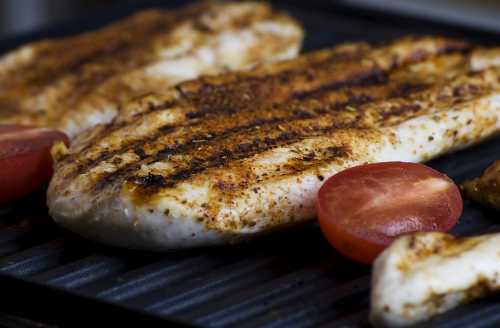 Ingredients:
Beef cubes – 6 (you can substitute it with chicken or Paneer)
Red Tomato – 1
Yellow Bell Pepper – 1
Onion – 1
Preparation:
Slice all the mentioned vegetables into quarter inches and together with beef cubes (2 or 3 per stick), skew them on barbecue sticks.
Baste them with butter and season with salt and pepper as needed.
Next, grill them on an open fire until the beef is tender and soft.
It is for 3 servings.
2. Beef Vegetable Soup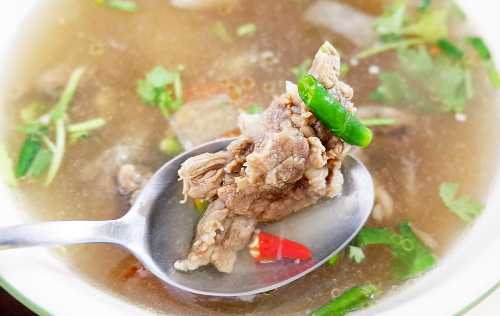 Blend all your favorite vegetables into a puree and add them to the pot along with beef/chicken slices.
Let it cook for 15 minutes on a medium flame.
Now, take the soup to a bowl, add seasonings (salt, pepper and lemon juice) for taste and serve hot.
Points to remember:
No juices or potatoes in your diet on Day 6.
If you're a vegetarian or don't like Beef, you can substitute it with other items such as chicken, roasted turkey, Paneer (Indian cheese).
Drink enough water (10-14 glasses).
GM Diet Day 6 Vegetarian Meal Plan
| | |
| --- | --- |
| Time | Meal |
| 8.30 am (Breakfast) | Fried cottage cheese cubes with tomato soup |
| 1 pm (Lunch) | Brown rice pulao with sprouts |
| 6.30 pm (Dinner) | Vegetable Pulao with semi-brown rice |
| Anytime (Snacks) | Just water |
Like I said in the previous day's menu for vegetarians, you can make a brown rice pulao with sprouts and instead of tomatoes, add your favorite vegetables since tomatoes are not allowed on this day.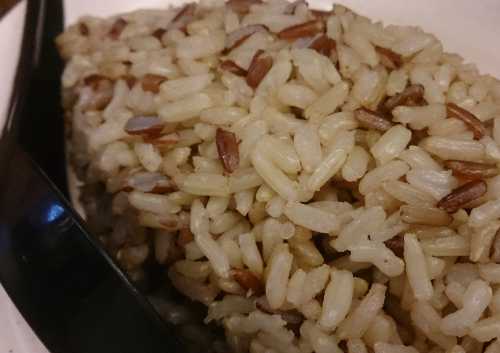 Those who don't like brown rice can replace it with regular white rice, but should add Cottage cheese (Indian paneer) along with sprouts and veggies while preparing the pulao. This pulao can be had for breakfast, lunch and dinner.
During the morning and evening snacks, you can drink the cabbage soup or mixed vegetable soup.
GM Diet Day 6 Vegetables List
Wondering what to eat on day 6 of the GM diet as a vegetarian? Read below to get the basic idea.
Foods Allowed – Cottage cheese (Paneer), Brown Rice, Sprouts and Yogurt/Curd in addition to all vegetables except tomatoes, potatoes, sweet potatoes, peas and corn.
Foods Not Allowed – Everything else
Beverages Allowed – Just water and wonder soup or power soup.
GM Diet Day 6 FAQs
1.What are the best substitutes for Beef on GM diet day 6 menu for non-vegetarians?
You can replace Beef with chicken, fish, eggs, pork on the 6th day of the Gm diet program.
2.What are some vegetarian food choices for day 6 of the GM diet?
You can eat Cottage Cheese (Indian Paneer), Semi-brown rice instead of meat, Sprouts and Yogurt/curd on the General motors diet.
3.Are there any alternative foods to substitute with Cottage cheese?
Yes, you can replace Paneer with Tofu (soy paneer).
4.How many eggs can I have on the sixth day of the GM diet program?
You can have upto a maximum of 6 eggs per day. Remember to eat eggs instead of meat or vegetarian protein options and not along with them.
Conclusion:
On the GM Diet day 6 menu, you'll be enjoying all your favorite chicken or paneer recipes and still lose weight due to calorie restriction.
Try to do some HIIT exercises to get additional weight loss benefits on the GM diet plan.
Lastly, don't forget to hydrate yourself with at least 4 to 5 liters of water as it helps in flushing out the toxins from your body.
Once you've successfully completed the GM Diet 6th day plan, you can then move to GM Diet Day 7 (last day), where you'll be having a surprise.