Similar to the Day 1, where you've been on a strict fruit-only diet, the GM Diet Day 2 is limited entirely to vegetables.
You can eat all sorts of vegetables on the Day 2 of GM Diet menu and there is nothing to avoid in the veg-section.
By eating vegetables, you'll be getting more fiber and they also help in regulating the sugar content which is deposited on the Day 1.
Try to include a variety of green leafy veggies like Spinach, Coriander etc… along with other high water content vegetables like broccoli, cabbage, pepper, tomato, onion etc… in your diet.
The main reason behind the inclusion of vegetables on the second day is to help in easier digestion and enrichment of gastrointestinal tract.
How to Prepare Your Body for Day 2 of GM Diet?
Unlike the first day where you would feel lightheaded due to less intake of carbohydrates, Day 2 would make you feel much better.
So, you should eat more Melons for dinner on Day 1 so that the energy you gain from eating the dinner will last long until the GM diet day two.
Unlike in day 1 where you're restricted to eating Bananas, on Day 2 you can have almost all vegetables even those rich in starch, such as potatoes (in limited quantities).
The 2nd day GM diet routine will give your more energy and you can also perform strenuous activities and HIIT exercises if you wanted to.
GM Diet Day 2 (Sample Meal Plan)
For best weight loss results, it is suggested to eat vegetables that are high in water content and fiber as they fill you up very easily without adding many calories.
Best foods to include on day 2 – Broccoli, Cucumber, Cabbage, Carrots, Tomatoes, Lettuce, Potato
| | |
| --- | --- |
| Time | Meal |
| 8.30 am (Breakfast) | 1 large or 2 small boiled potatoes |
| 11 am (Morning Snacks) | 1 bowl of shredded cabbage or red lettuce (raw) |
| 1 pm (Lunch) | 1 bowl of vegetable salad |
| 4 pm (Afternoon Snacks) | 1 tomato, 1 cucumber & ½ beetroot |
| 6.30 pm (Dinner) | Boiled broccoli, cauliflower & asparagus with salt & spices |
| 8 pm (Late Night Snacks) | 2 tomatoes or 1 cup cherry tomatoes |
Breakfast: Start your breakfast with a large boiled Potato and it would keep your stomach full as well as the body gets energized for the rest of the day. People who live in the tropical countries may consider Cassava or Sweet Potato instead of the regular Potato. However, they should be careful not to add any sugar to the meal.
Lunch: This should be lighter. You can have vegetable salads made of Cucumber, lettuce and Cabbage. You can also dress your salads with Vinaigrette or Olive oil but not to use Mayonnaise as it would add some extra fat.
Dinner: You can have fresh greens that include Broccoli, Cabbage, Lettuce, Asparagus and Cucumber. Additionally, you can have boiled beets but many feel beets to be heavier on their stomach.
Along with these, drink enough water throughout the day. In case of heavy hunger pangs, you can have the wonder soup made of cabbages, carrots and tomatoes.
The above mentioned vegetarian meal plan is just a sample menu for you to get started with the diet easily.
Once you get accustomed to the program, you can plan your own schedule using the suggested vegetables.
GM Diet Day 2 Vegetables List
Let us now see the list of vegetables you can eat on the day 2 of GM diet plan.
Vegetables Allowed – Broccoli, Cabbage, Cauliflower, Tomatoes, Carrots, Onions, Green leafy veggies, Potato/Sweet Potato (in moderation), Cucumber, Avocado, Beetroot etc…
Veggies not allowed – Green peas, Corn, Lentils, Beans
Allowed Beverages – Just plain water and cabbage soup
Points to be Remembered
No fruits at all. As you already have sugar from your Day1 diet, you don't want to add any more. Instead, munch on cherry tomatoes to cure your sweet cravings
Avoid using oil for cooking as much as possible. In case if you still want it, try to use 100% natural butter or virgin olive oil.
You can have the Cabbage soup whenever you feel hungry.
Stay away from eating peas or corn as it would deter our detoxification process.
Try to include all kinds of vegetables, especially the green leafy veggies.
Restrict potato/sweet potato to just breakfast. Don't eat it again during the day.
Try to get 7 to 8 hours of sleep and 3 to 4 liters of water for best results.
In case of headache, try to increase your water intake and it will suffice.
In case of nausea, drink lemon water with a pinch of salt.
GM Diet Day 2 Vegetarian Recipes
Here are some vegetarian recipes to try on the second day of the General motors diet to add some variety to your boring diet journey.
1. Grilled Potato Recipe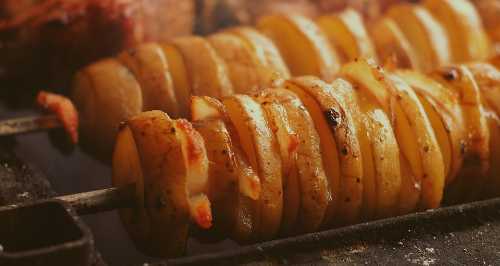 You can have just 1 large or 2 small potatoes (or sweet potatoes), that too for breakfast on day 2 of the diet program.
Cut the potatoes into slightly thin slices (not like chips).
Apply a pat of butter or olive oil on both sides of the potato slices.
Spread them separately on a pan and sprinkle some seasonings like salt and pepper for taste.
Either keep the pan in a microwave or on the stove top and let it cook until they turn golden brown.
That's it! Your grilled potato slices are ready to be served hot.
2. Smashed Potato Recipe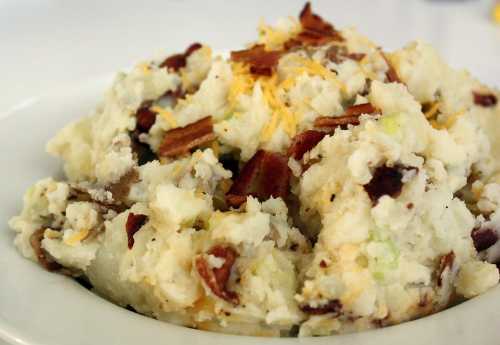 First, boil the potato/sweet potato in a bowl.
Once cooled down, smash them in a bowl.
Now, add a spoon of olive oil on the pan and fry the smashed potatoes until they turn the color.
Add some salt and pepper for additional taste.
You can also add chopped onions and tomato to make this recipe taste better.
3. Quick & Easy Vegetable Salad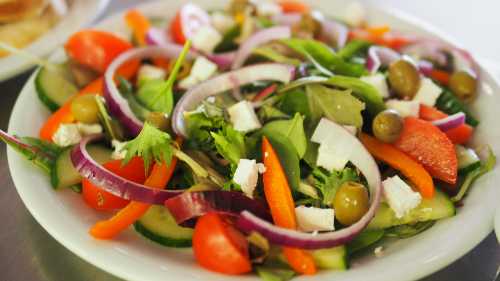 Since you're limited to eating just vegetables on this day, a vegetable salad is the best choice.
Ingredients:
Mixed greens (kale, spinach, coriander etc…)
Diced onion – ¼
Thinly sliced Radishes – 2 medium
Avocado – 1 medium (thinly sliced)
Boiled broccoli – ½
Tomato – 1 medium size
Virgin olive oil – 2 teaspoons
Salt and pepper
Preparation:
Place a pan on the stove with medium flame.
Add 2 tsp of olive oil in the pan and saute the veggies one by one. Exclude onion, radishes and avocado.
One they are done, add some salt and pepper for taste.
Next, take the mixture into a bowl and add the chopped onions, radishes and avocado slices.
Have this healthy vegetable salad to your heart's content without the fear of putting on weight as it contains very few calories and is highly nutritious.
4. Tunisian Vegetable Couscous Recipe
Couscous is a traditional dish which is famous in the North African cuisines of Morocco, Tunisia, Algeria, Mauritania and Libya. It is also voted as the 3rd most favorite dish of people in France.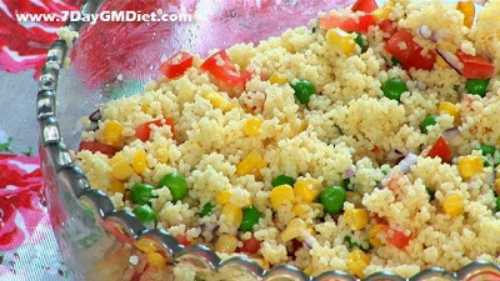 Coming to the nutritional benefits, the Couscous has about 3.6 g of protein (calcium & iron) for every 100 grams and it contains a 1% fat-to-calorie ratio.
Ingredients:
Couscous – 100gms
Unsalted veg stock – 250ml (A flavorful liquid made by boiling fresh vegetables, used as a base for many soups, sauces and stews. If you don't know how to prepare it, watch it here.)
Frozen peas – 50g
Tinned/Frozen Sweetcorn – 50g
Onion – 1 Small
Tomatoes – 2 Large
Preparation:
Put the couscous in a bowl and pour the hot vegetable stock. Stir it and leave it aside for about 8-10 minutes for all the liquid to be absorbed.
Now, just mix up the couscous a little bit and add all the other ingredients such as peas, chopped onion, tomatoes, sweet corn. Give it a good mix and serve it hot.
A simple to make delicious vegetable couscous which contains all the healthy nutrients your body needs.
GM Diet Day 2 FAQs
1.Can we eat corn in GM diet day 2?
No. Corn is rich in carb content and can put you off the weight loss routine easily. So, avoid corn consumption, at least while on the diet.
2.Is Onion allowed in GM diet?
Yes, onions add additional taste and flavor to your recipes. You can add them in the soup or salad without any worries.
3.Can we use olive oil on the diet?
Yes, just 1 or 2 spoons of Virgin olive oil for sauteing vegetables is fine. But, don't overdo it.
4.Can we eat beans on 2nd day of GM diet?
Beans are high in protein and carbs which we don't need on the 2nd day of the diet. So, better avoid them on the diet.
5.Can we eat chickpeas in GM diet?
Same applies to chickpeas as well. They are very high in carb content and hence should be avoided.
6.Can you eat pickles on GM diet?
Absolutely not! Pickles contain lots of calories due to excessive oil usage to prolong their lifespan and hence should be avoided at all cost.
Conclusion:
The GM diet day 2 plan comprises of complex carbs with slight oil to restore the energy and body balance that is lacked on day 1.
Since you're consuming dietary fiber and limited intake of sugar, your body enters next stage of detoxification and helps in losing weight faster.Have you successfully completed the GM diet Day 2 regimen? Then you're good to go to the GM diet Day 3 regimen.